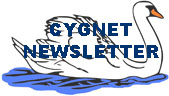 Sign up here
Contact Us
If you are looking for professional asstance in managing your pond or lake, Cygnet Enterprises can help!
To find an applicator near you, please complete the questionairre below, or contact the Cygnet office nearest you.
Terms and Conditions

The information provided to you by completing this form is soley intended to help you locate applicators in your area. Cygnet Enterprises, Inc. will be held harmless and disclaims any liability and shall not be held liable for any issues resulting from the services provided to you by the contractor of your choice.
I have read and agree to the terms and conditions above.